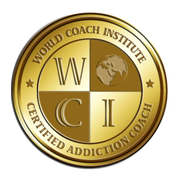 Why did I choose a career in coaching?
I chose a career in coaching because I take great pleasure in helping others think their way through obstacles and achieve goals that will improve their quality of life.  I listen to what a person is saying not only with their words but also with their tone of voice and body language.  Honesty is of the utmost importance to me, and I will be honest with you in all aspects of our coach/client relationship.
I hold a B.A. degree in French from Carroll University in Waukesha, Wisconsin, and also attended Institut Linguistique du Peyrou in Montpellier, France and am fluent in English and French.  I have twenty years experience in fields including teaching and education, retail sales and management, and healthcare provision, training, and management. In 2003, I began working in a caregiver and management capacity for Homes For Independent Living, which provides residential services to people with varying types and degrees of disabilities.  Unfortunately, in several cases, the disability was a brain injury which resulted from drug and alcohol addiction.  In October 2013 I completed training as a Certified Professional Coach at the World Coach Institute.  I completed my certification as a Certified Addiction Recovery Coach at the World Coach Institute in December 2013.  I am also an active member of the International Coach Federation.
I completed certification as a Strengths Strategy Coach at Strengths Strategy in January 2015.  As a Strengths Strategy Coach, I help clients not only discover their strengths via Strengths Finder 2.0, but how to properly leverage them to achieve their desired goals. I have found working with others to unlock their strengths to be very powerful, especially for those who are struggling with addiction issues.
My top 5 strengths: Learner, Responsibility, Futuristic, Self-Assurance, Significance