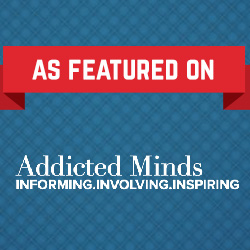 Do you feel stuck in a rut?http://www.addictedminds.com/businesses/recover-in-the-light
Is a substance or behavior controlling your life?
How does this make you feel?
How would you feel if you had the confidence to have more control over your life?
What if you had the opportunity to approach challenges using your strengths instead of trying to fix your weaknesses?
How would you feel if you not only discovered what your top strengths are but how to leverage them in order to achieve your goals and feel better about yourself?
Are you dealing with an addiction issue, either as the addicted person or as a family member/friend of someone who has an addiction?
Or are you a dedicated addiction recovery professional struggling with how to best serve your clients?
WHY CHOOSE ME AS YOUR RECOVERY COACH?:  In addition to being certified as an Addiction Recovery Coach, I am also certified as a Strengths Strategy Coach. I focus on working with clients in discovering and APPLYING their individual strengths to successfully achieve their goals. I have found that using a strengths-based approach is much more productive as it encourages the client to focus on areas of strength rather than trying to fix what's wrong. I have had clients comment on how learning how to use their strengths effectively has made a difference instead of focusing on their weaknesses.
I also work with addiction recovery professionals who may be feeling burn out or could use some professional assistance. If you are an addiction recovery professional who would be interested in learning how to discover and apply your strengths to better serve your clients, your colleagues, and yourself, I would love to talk with you.
My top 5 strengths: Learner, Responsibility, Futuristic, Self-Assurance, Significance.